Tanya has worked in television news as an anchor, reporter and producer.
Her first job out of college was as an network news Assignment Desk Assistant at "ABC World News Tonight" and "Nightline".  She was then a reporter and anchor at Paragon Cable News in New York before moving to Los Angeles and becoming the host and producer of a local community affairs program, "In Hot Pursuit: South Bay's Most Wanted". A few years later she worked as a producer for the nationally syndicated teen news program "Channel One News" that aired in 12,000 schools across America.
After working on a number of unscripted TV shows, Tanya returned to news in 2005 as a reporter and fill-in anchor at the NBC affiliate, KMIR 6, in Palm Springs, CA. During her three year tenure there, she received two Emmy Award nominations for her investigative reports. One nomination was in the Politics/Government category for her series "Dangerous Crossing" where she went to Mexico and covered what happens to children who have crossed the border without their parents and are captured by immigration authorities. She received another nomination in the Human Interest category for her story "Two Wheels Through Terror" about a man who rode his motorcycle to South America and was kidnapped by rebels. Some of her reports also appeared nationally on CNN and MSNBC.
In 2018, Tanya was hired as a Multimedia Journalist for the new Spectrum News 1 network in Los Angeles. She covered breaking news and every aspect of life in the LA metro area. At the beginning of the Covid-19 pandemic in 2020 she was named the Host of the network's public affairs program, "In Focus SoCal" where she does in-depth interviews with elected officials, community leaders, subject matter expert, and every day people across southern California.
Tanya McRae started her television career at ABC News in New York City. She has experience as a news reporter, anchor and producer and was nominated for two Emmy Awards for investigative series she did as a reporter in Palm Springs, CA.
She's worked for ABC World News Tonight, Nightline, Channel One News, Time Warner Cable, CitiCable, Santa Monica City TV, and the NBC affiliate in Palm Springs – KMIR6.
Tanya was also the creator, executive producer and host of the national lifestyle and entertainment series, "Spotlight On The Desert", which highlighted the best things to see and do in the Palm Springs desert resort area.
You can see segments via the link below: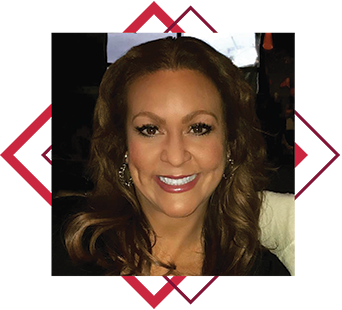 More Information
You can see more of Tanya's news stories on YouTube:
Kobe Bryant fan in mourning
Ava DuVernay indigenous film
HOMELESS EMERGENCY AID PROGRAM
LIVE NIPSEY HUSSLE PROCESSION COVERAGE
SAFE PARKING FOR THE HOMELESS
Disappearing Ink – Gang Tattoo Removal
Open Letter to Not In My Backyard
Former Race Horses Saved From Slaughter
Alvin Ailey Dancer Returns To Los Angeles
The Homeless Population Grows
Uncommon Threads Art Show
From Homeless To Business Owner
Impact of Illegal Immigrant Sweeps
LIVE Fatal Ambulance Car Crash
Emmy Award Nominated Investigative Report: "Dangerous Crossing"
"Spotlight On The Desert" Reel